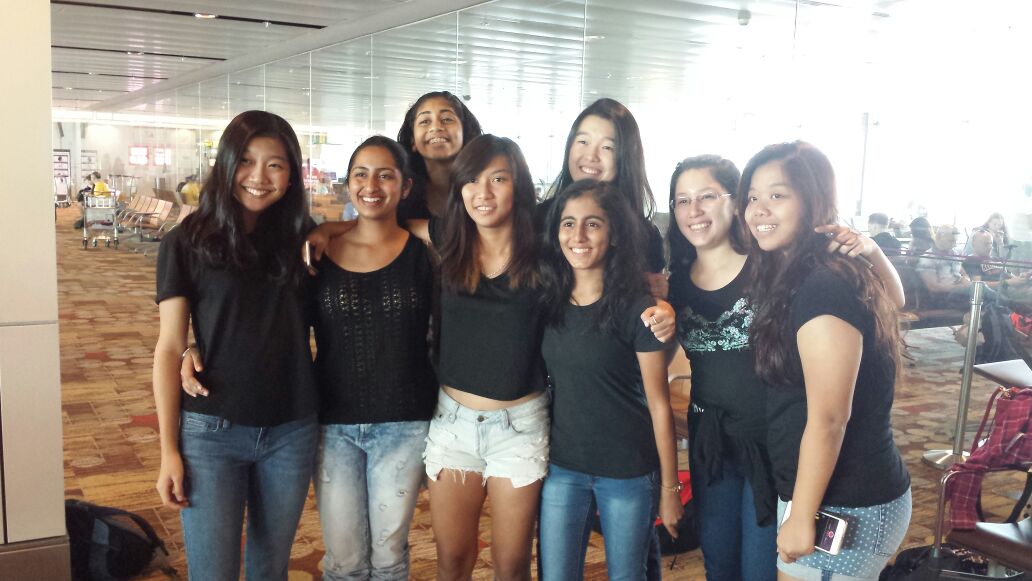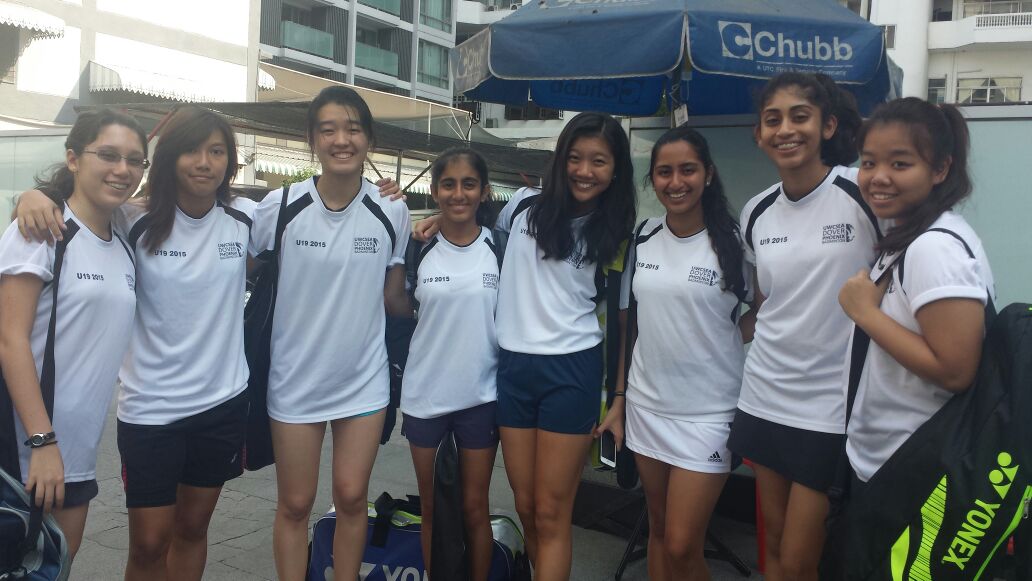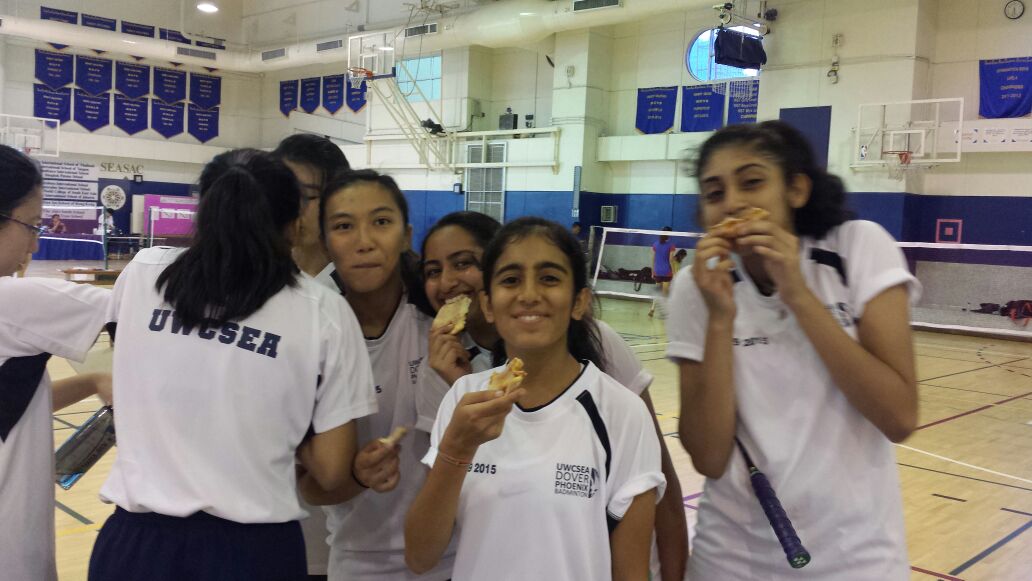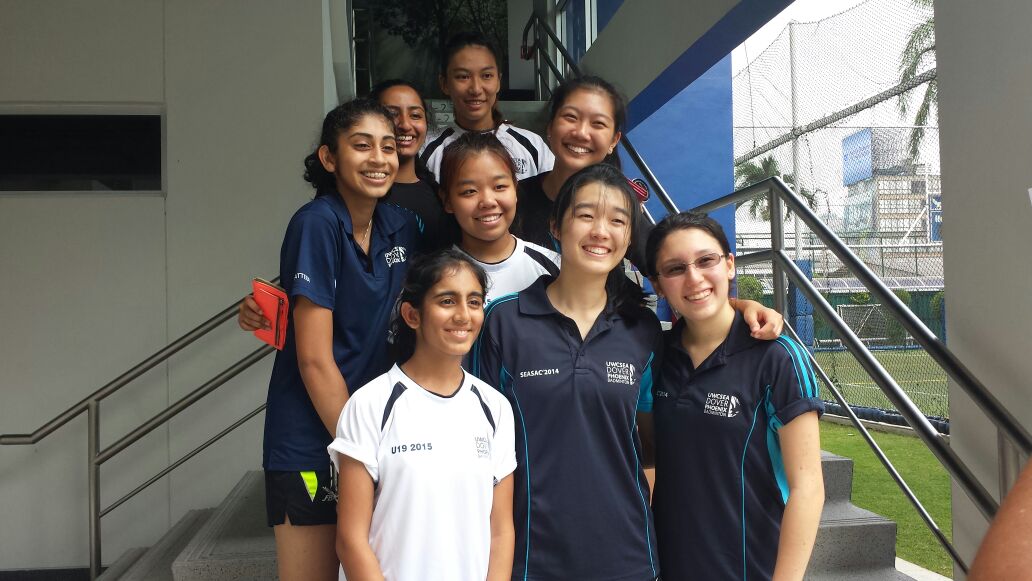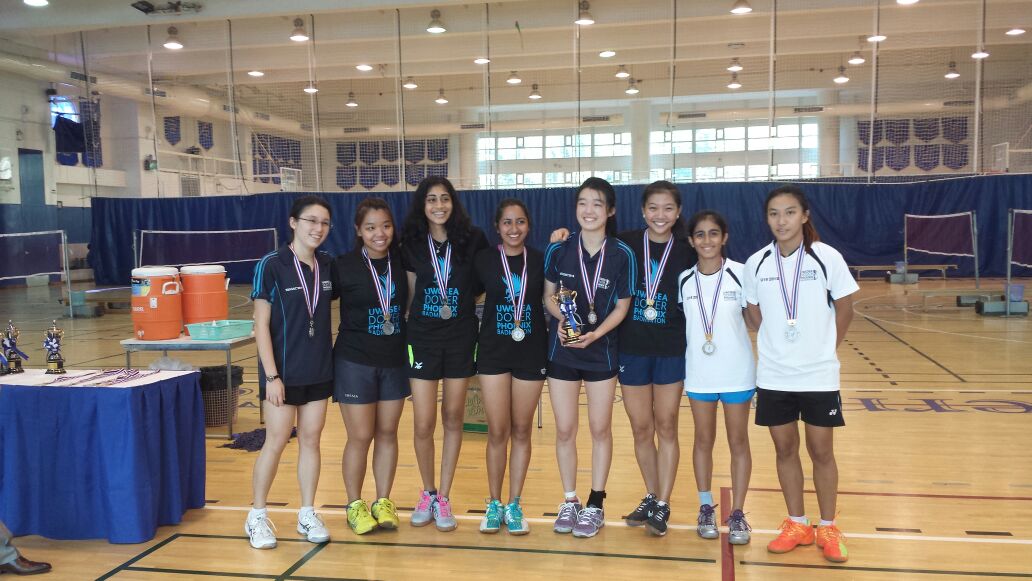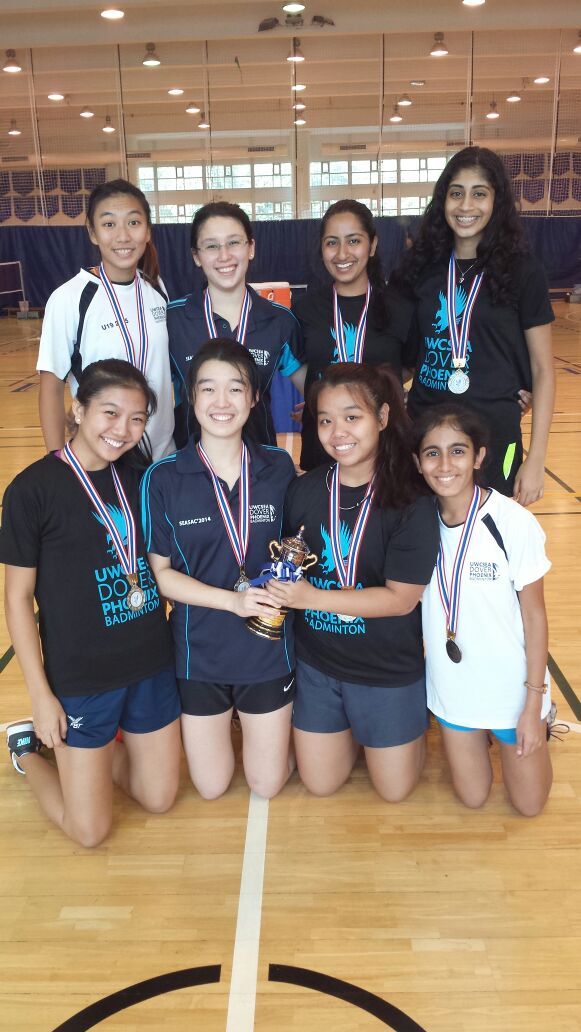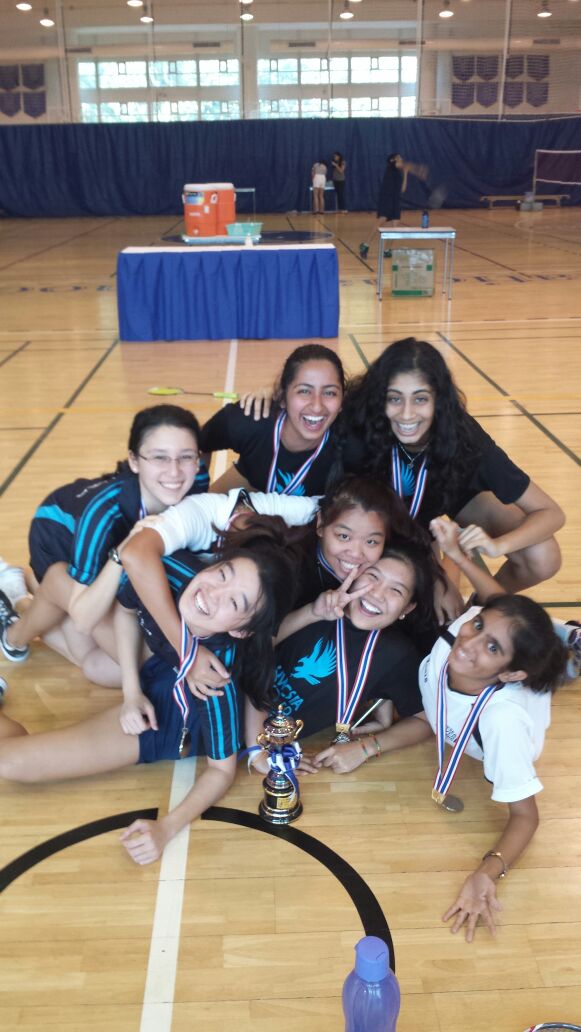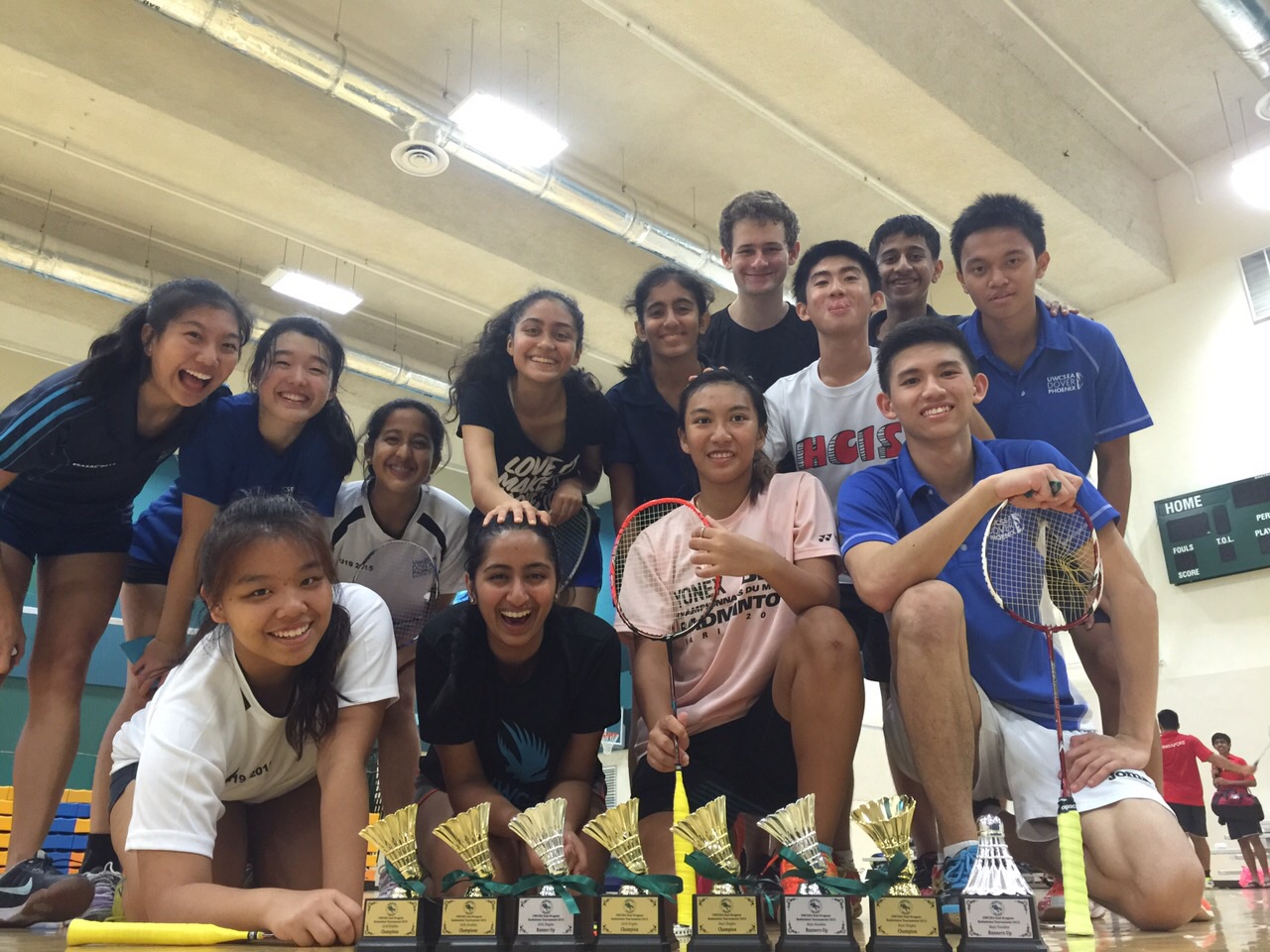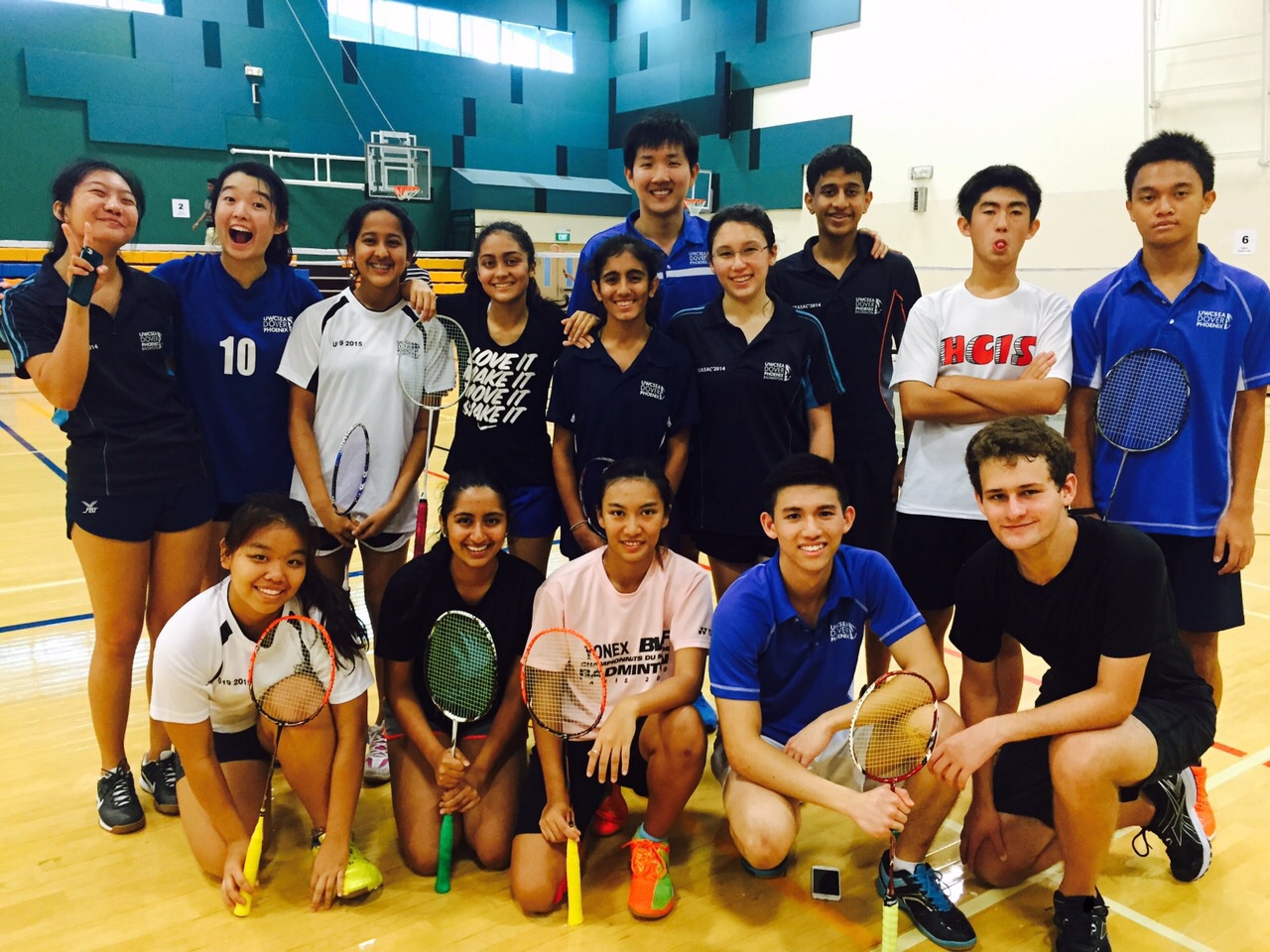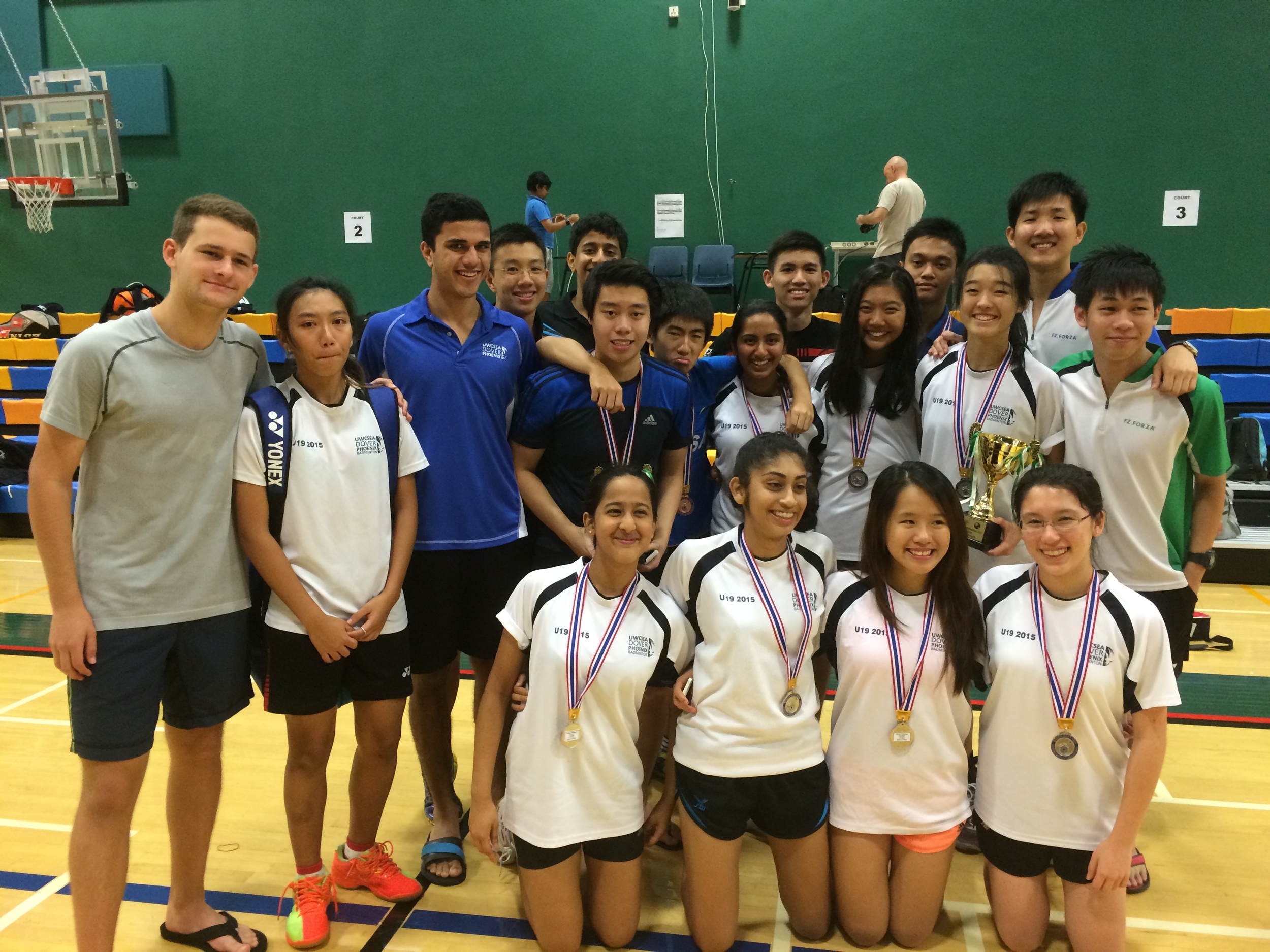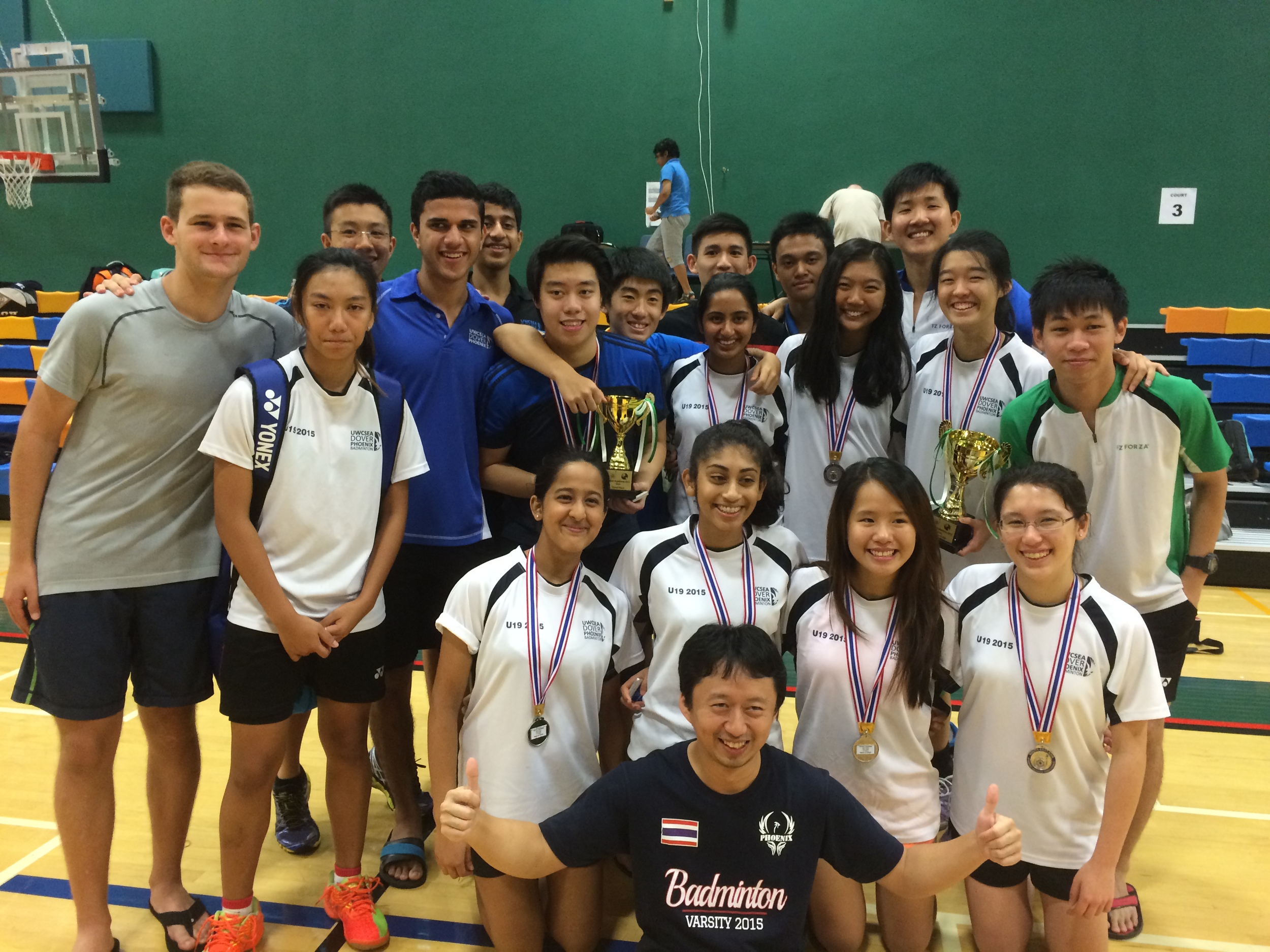 Greetings,
It's been an intense, fruitful and magical SEASAC weekend. Against all odds, we've emerged 3rd for Boys and 2nd for Girls.
When we started the selection process in mid November 2014, my coaching team and I were amazed at the great enthusiasm from every participant.
Amidst the strong competition, we had to make the tough call to cut the team down to a final 12 for both Boys and Girls during Pre-Season, and a final 8 for SEASAC.
As the Head Coach, I plan every training to be as challenging and at a high intensity, to bring out the very best in every individual. High Altitude Mask Training, One-Corner-To-Five-Corners-And-Repeat, and H.I.I.T are just some of the many names that will send the players into frantic mode.
But I realised at the end of the day, these kids have been the ones training my whole coaching team to step up to be a better coach, mentor and role model. And here are 16 reasons why you should have every right to be the proudest parent and Phoenix supporter/alumni/affiliate.
Reason #1: Teng Li-Hern for bringing determination
Being my Boys' captain, he told me this before he stepped up onto the courts, "Michael, I'm going to win this match, or I'm going to die trying in the court." He had previously met his opponent in the round robins and lost in straight sets. But undeterred, he went on to play one of his best games in the tournament against a tough opponent.
 
Reason #2: Tina Wang for being the team's rock and pillar
This girl just refuses to crack no matter what kind of obstacles and adversities is laid before her. And for that, she's always there for every person in the team; feeding them with a huge picnic basket prior to every big tournament, lending them a listening ear, a broad shoulder to lean on whenever you are feeling down and many more. Her presence lights up the training hall instantaneously, and I can always count on her to deliver on any task or responsibility.
 
Reason #3: Matthew Booker for being the role model
He brings the team together, he puts his leadership to work in every training, and he places the well-being of the team beyond everything else. He will always strive to be the first person in training, and even be the last person to leave so as to help the coaches out in cleaning and clearing up the entire hall. You will never fail to hear his positivity and encouragement through every tough training, and he always has a way to lift the person beside him to a higher level.
 
Reason #4: Julia Paing for her out-of-the-world work ethic
First in, last out. And forever demanding for more training as she sets out to perfect her craft. She shows unbelievable tenacity at every training and competition, and she will never back down from any fight. She will always be the first person to complete any drill, and the last person to stop as she will carry on by doing the drill again and again with anyone else that is lacking behind in strength or motivation.
 
Reason #5: Varun Rajesh for showing more heart than anyone else
After being a set down in a 3rd/4th game against CDNIS and against an opponent he had previously lost to just a day before, I asked him, "How much do you really want that medal?" He straight out answered me that he wanted it and he wanted it badly. And for the ensuing two sets, he went on a path to prove to everyone that his desire in finishing as the victorious one would prove to be the single most important ingredient in his huge upset against CDNIS 3rd Singles.
 
Reason #6: Trudy Glaser for always rising to the occasion
"Coach Michael, can you please tell me what I need to do to beat that girl the next time?" If there's anyone who reproach oneself after every disappointing game, it will have to be Trudy as she always sets a high expectation for herself. A defeat doesn't stay long in her mind as she will grab the very next opportunity to turn it around! To fight through her ankle injury, to dive, to stretch, and to reach for every single return during the most important playoff tie against CDNIS, she went on to claim one of the most memorable victories of the tournament.
 
Reason #7: Tommy Mak for bringing tenacity to every game
If there's a SEASAC tournament highlight reel, you will find that Tommy will appear most frequently as he never gives up on any shots and has this uncanny ability to get impossible shots back. He places his body on the line for his games and he is also the one with the most "battle scars" from the numerous diving episodes on court.
 
Reason #8: Christine Tan for always carrying a smile
Be it in good or bad times, easy or tough training, straight forward or close game, she greets everything with her optimism and positivity. It makes the coaches' job an easy one as we can always count on her to be supportive and raise the doubles partner's badminton level. Her smile always sends out a strong indication that everything will turn out fine at the end of a game, and even if things don't turn up the way it should, she will be ready to fight another fight with the same enthusiasm and passion.
 
Reason #9: Kevin Sun for carrying the load of expectations with ease
Kevin's dedication and commitment to training allowed him to emerge as Phoenix's undisputed First Singles on his first year in the school. The team expected him to come out strong against all opponents despite him being one of the youngest in the squad. And he did just that with so much grace under pressure. Besides sweeping competition off at the Dragon's tournament, he was also awarded the title of Best First Singles Player in SEASAC 2015.
 
Reason #10: Samiksha Kattera for doing everything necessary to get the job done
Samiksha's performance in SEASAC 2015 has been nothing short of exceptional, especially so in the crucial playoff and finals match. At the end of a thrilling 3-setters against CDNIS, she had literally nothing left in her tank to even walk back to the resting point. She gives it her all in everything she does, and she pushes herself beyond all limits. There's no regret in all games that she has played in, as you know she has done her absolute best.
 
Reason #11: Rigel Ho for never backing down when the going gets tough
"Tough times don't last, but tough men do." Rigel is a proud example of how that quote can apply to a person. There was once when the team went out for the Dragon's Tournament and he had to skip it due to his prior commitment to OPUS. When I challenged him to have a 3-hours training with me alone, he accepted it with such grit and certainty. He completed all the difficult drills and tasks that I handed down to him, and he was always ready and hungry for more.
 
Reason #12: Taavishi Jindel for doing everything wholeheartedly
Taavishi has a million and one things on her mind, but when training time strikes, you can trust her to put her heart and soul into everything. She subscribes 100% to the training plan, and we have all witnessed her growth in the game over a short period of time. She might look dead tired after a training session, but deep inside, the training and match intensity gave her the satisfaction that allowed her to temporarily escape from everything else and focus on achieving her badminton goals.
 
Reason #13: Shubham Anand for his fierce competitiveness
After enduring through a tough ankle injury on the last day of Pre-Season, no one expected Shubham to be able to come back in time for SEASAC at the highest level he had once played. But he went against all odds and proved all doubters wrong. He puts in such fierce drive and resilience to his training and matches, and this allows him to be fearless in everything he does.
 
Reason #14: Adeline Lee for maintaining the curiosity in the game
She has always been the one with the most eagerness to learn and improve. You can always find her staying back after every training session to ask the coaches on areas to improve, and seeking extra training whenever possible to improve her game. As such, her extensive thirst for badminton knowledge allows her to read the game better than any player out there and to be one step ahead of her opponents.
 
Reason #15: Ariq Rusli for being ready to fill the needs of the team whenever necessary
Being placed as the Reserve player for the Boys' team, Ariq needed to wait patiently for his opportunity and be ready to perform when called upon. His improvement over the course of the badminton season is staggering, and his ability to adapt to both Singles and Doubles game makes him such a valuable asset in the team. When called upon to perform at the very highest level, Ariq displayed great strength to show his best game. His performance in SEASAC 2015 offers a glimpse of his huge potential to excel in years to come.
 
Reason #16: Anjolie Arora for always putting the team above all else
When it comes to training time, you can always find the urgency in Anjolie to run to the SSH/JSH, even sometimes in just her socks. She didn't have the required level of fitness at the very start, but she ensured that she could keep up with the top players at the end. She understood the value of team cohesiveness and group effort, and if she's not playing any official match, you could always spot her helping out with officiating, cheering and supporting her teammates that were out there. That's the level of self-sacrifice that you will always find in her incredible personality.
It's been a remarkable journey, and one that has been about going against all odds and expectations to get to the very top.
We set out to build an excellent badminton program at UWCD, and a culture based on hard work and sacrifice. All these are made possible within a short time frame through every single one of your commitment and dedication.
Everyone played a meaningful part; parents allowing your children to train late into the night, players that fully subscribe into our training methodology, and a strong school support system to allow the very best training environment.
Every story has an ending, and this story has turned out to be one of the most memorable ones for all of us. But in life, every ending marks a new beginning and I can't wait to embark on the next journey with you.
Let's turn our focus back to ACSIS, continue the talent development programme from U11 to U19, and get the elusive SEASAC Badminton Champions Banner back to UWCD in the near future.
Thank you, and big cheers to the numerous milestones we've achieved together in 2015! Even bigger cheers to the many milestones-to-be :)